Our Olio Nuovo is here!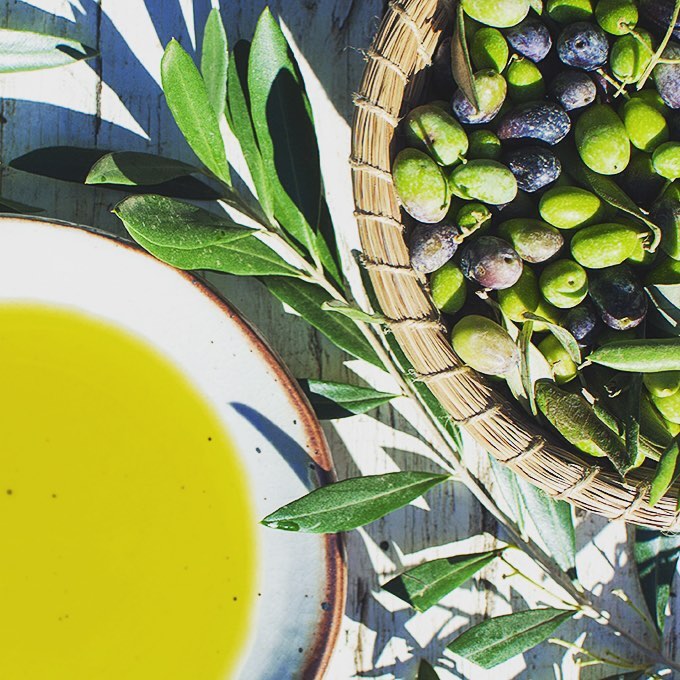 We've just finished with our first pressing of our 2016 olive oil and it is delicious. Olio Nuovo, or new oil, is the freshest oil of the new seasons harvest.  The Olio Nuovo is a seasonal treat that has a long history in Italian tradition.  Oil enthusiasts eagerly await for the arrival of the new oil that is meant to be enjoyed immediately and not stored.  The new oil contains very high levels of polyphenols which are preserved through the cold press process.
Our oil is produced in the centuries old Tuscan style of blending four varieties of olives, in particular ratios.  Our orchard, and the orchards producing oil in Tuscany, are planted in 60% Frantoio olives, 25% Leccino olives,
10% Pendolino olives, and 5% Maurino olives. These varieties ripen at different stages.  At harvest, you pick all the olives at the same time in their various stages of ripeness, so as you pick, you are blending the olives in the picking tote before they go to be pressed.  The majority of the olives, the Frantoio, are green, while the others range from green going to purple, to black.  It is a beautiful medley to see in the picking totes and it also produces a very delicious flavor profile.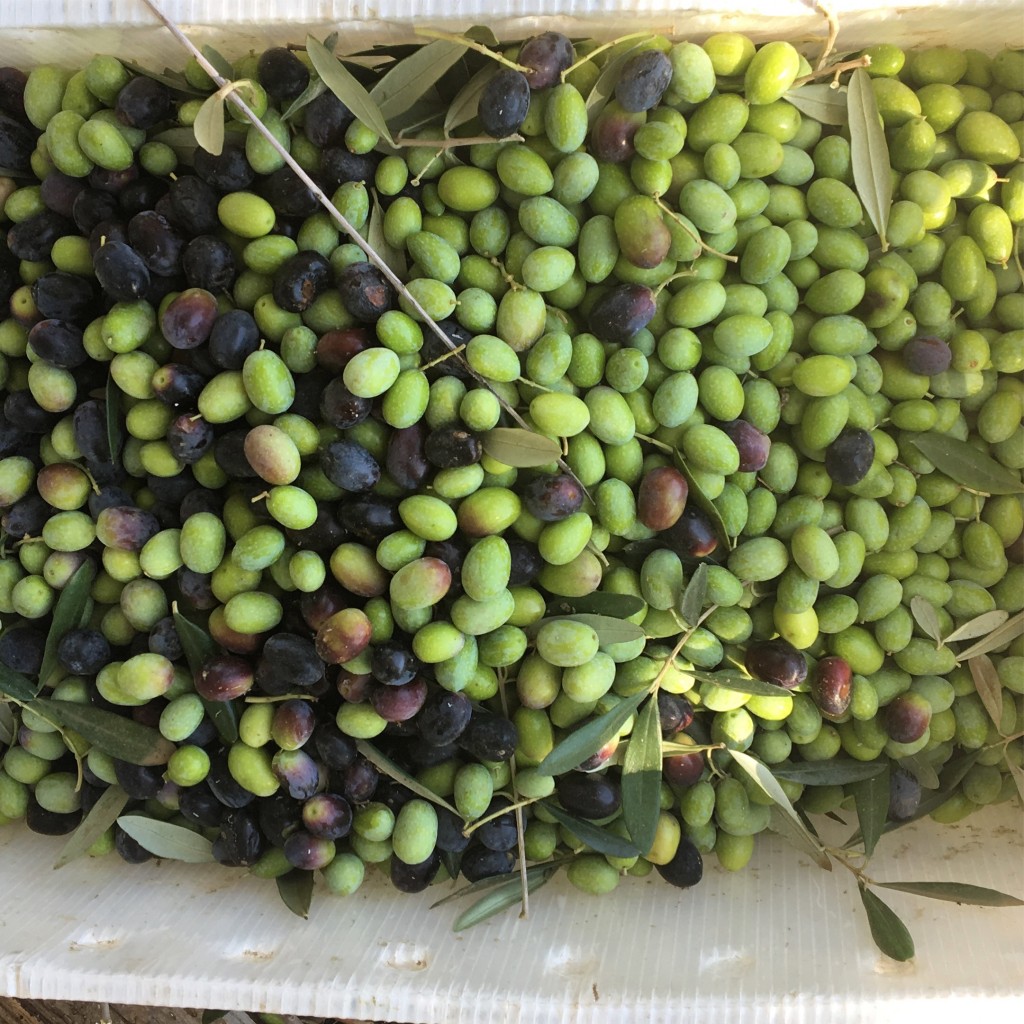 The Tuscan style oil is renowned for it's vibrant gold green color when fresh pressed and a robust grassy flavor with a spicy and peppery finish.  In addition, the predominant variety of the blend, the Frantoio olives, are picked green.  Green olives produce less oil but have a higher polyphenol content.  So you get the best of both worlds, amazing full bodied flavor and loads of health benefits associated with antioxidants.
We encourage you to treat yourself to a bottle, or two, or three of some of this seasonal delight.  Olio Nuovo is available as an add-on in four different sizes for a limited time.