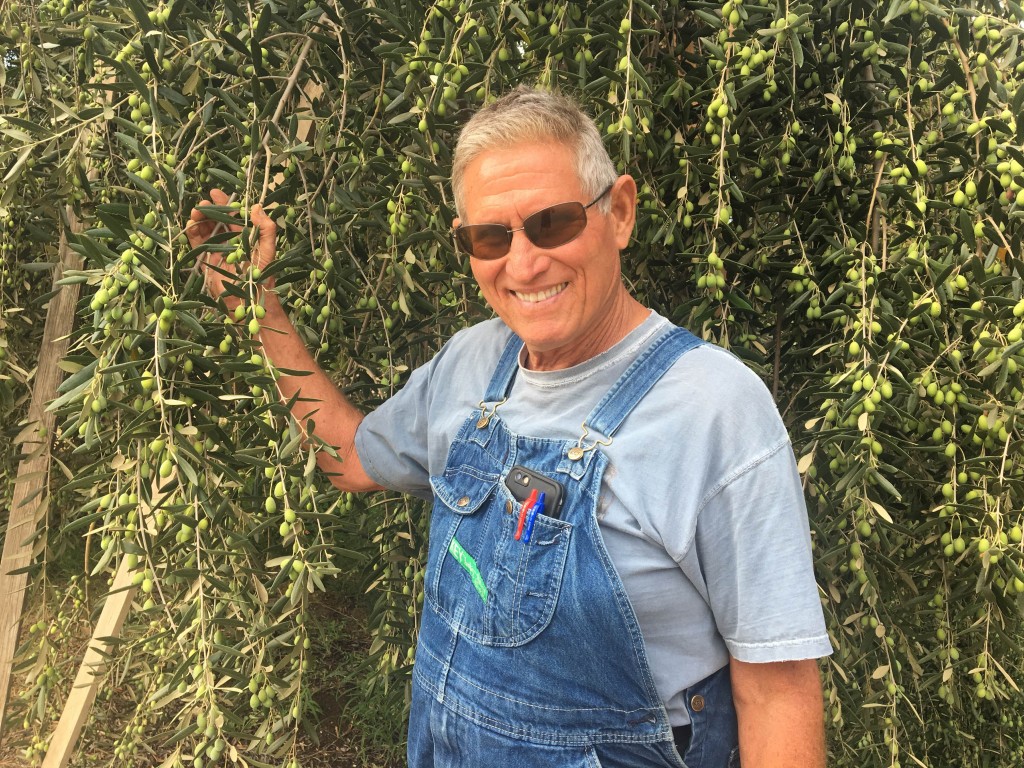 Olive harvest season is approaching and we are very happy to announce it looks like it is going to be our largest crop ever! During the 2015 season, we were able to press 800 gallons of oil  from the harvest. For 2016, we are estimating we will press 900 gallons from our olives.  We are thankful our harvest will be bigger this year because we are
literally down to our last 10 cases of oil until our new press begins in mid -October.
Demand for our oil is increasing through our customer base and we are also using a lot more oil in the kitchen.  The kitchen uses about 3 gallons of oil per week to prepare our delicious gluten free olive oil brownies and our olive oil crackers.  Our cafe at the San Francisco Ferry Building uses about 2-3 gallons a week for soups, salads, and our olive oil toast.  We are so pleased to be creating so many wonderful foods using our very own oil.
We hope to begin harvesting our olives on October 15th, which is about 5 days earlier than previous years. We want to pick the olives a little greener this year in order to imbue the oil with a more grassy and peppery flavor profile that is associated with the Tuscan style oil.
We'll have more news on the olive harvest and pressing as they approach.  In the meantime, if you haven't tried our olive oil crackers and brownies, we suggest you do.  We don't think you'll be dissapointed.