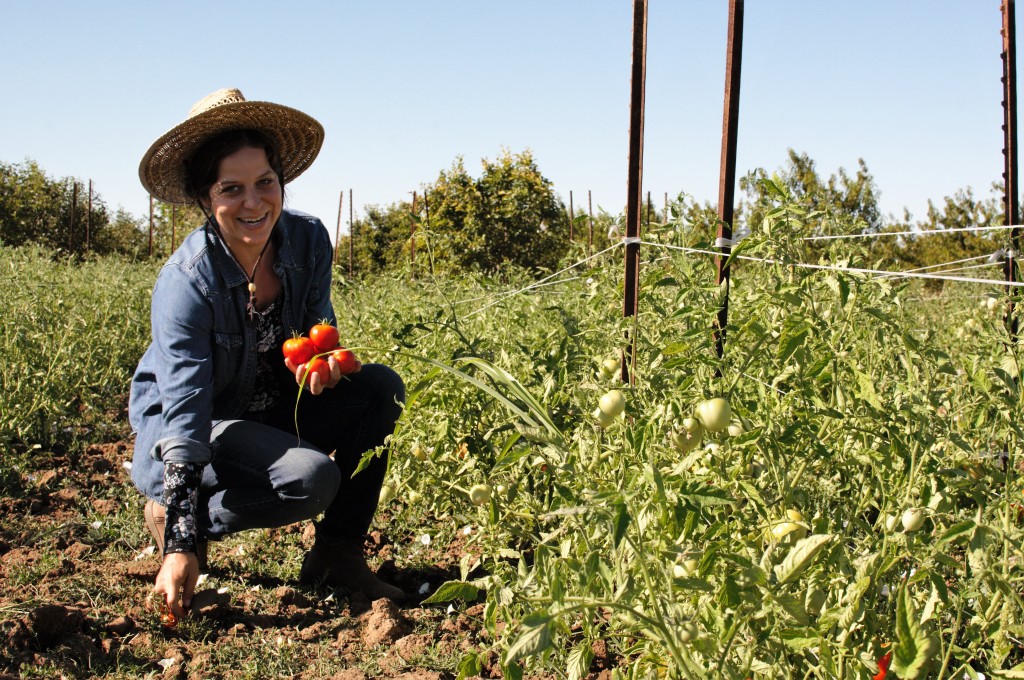 Our garden is in full swing right now and we are rejoicing at the bounty of good food all around us. We started our fledgling garden in 2014 with just a few rows of tomatoes and peppers. We are now farming 2 acres of mixed vegetable crops throughout the year. This summer we are growing several different varieties of peppers, basil, zucchini, cucumbers, eggplant, melons and our wonderful tomatoes. If you stop by our Cafe in the San Francisco Ferry Building, you will find soups, empanadas, and sandwiches featuring our own vegetables.
We are very pleased to offer several items from our garden as Add-Ons for the CSA. This week, we will begin offering our tender and delicious zucchini and cucumbers. We anticipate a great harvest of spicy and sweet peppers and melons coming as add-ons soon! CSA members who have tried our tomatoes know how delicious they are. Our tomatoes are growing slowly this year but we will have limited quantities of tomatoes off and on until the large harvest comes in.
CSA member tomato fans and our farm kitchen are anxiously awaiting the larger tomato harvest. The Farm Kitchen uses our tomatoes to make our ketchup and is working on developing a new Peach & Jalapeno Ketchup recipe. Last week, Anna was busy in the kitchen trialing recipes for our own marinara sauce which will be a combination of our tomato conserve and garden fresh tomatoes. Stay tuned for these new products as add-ons! We expect to have them available by the holidays.